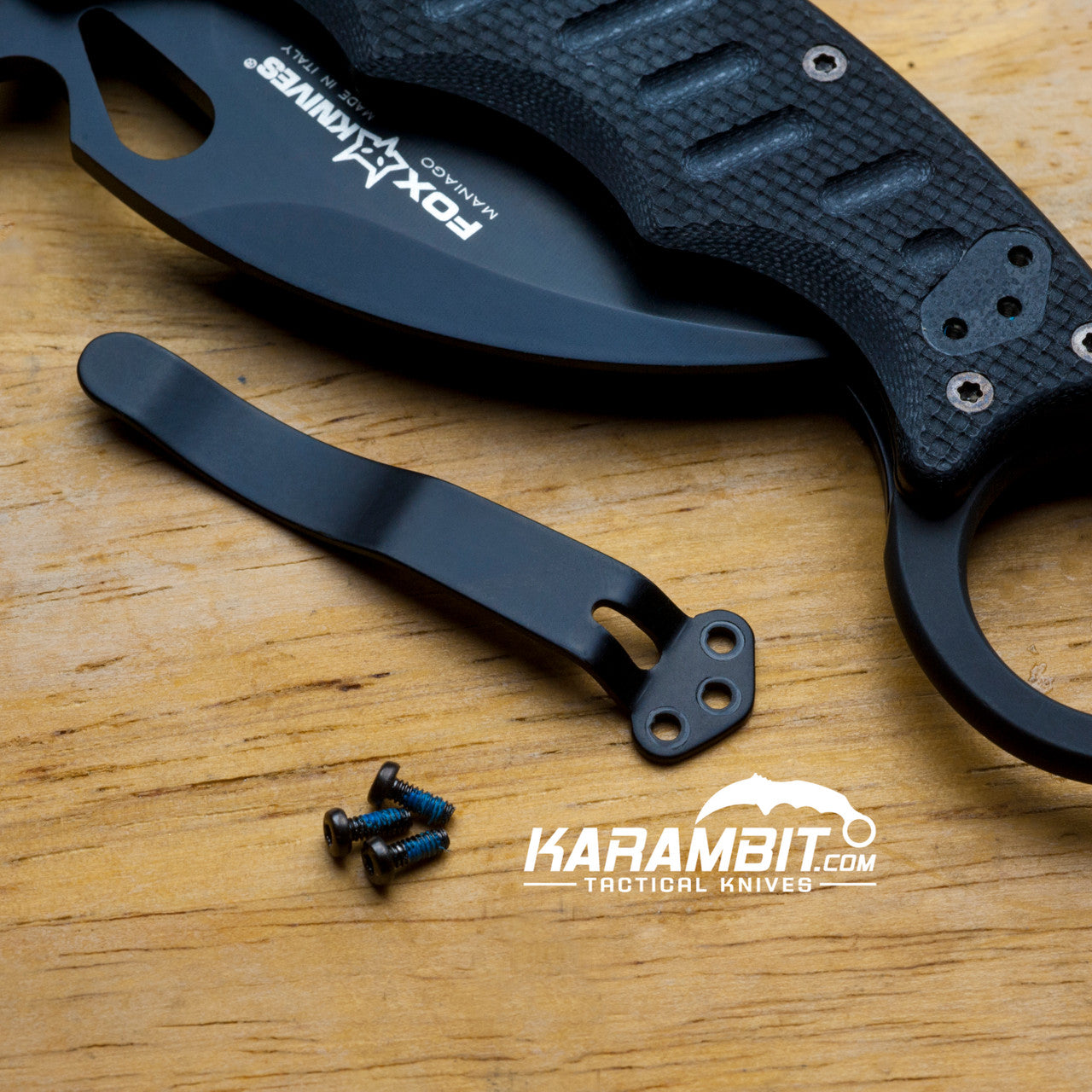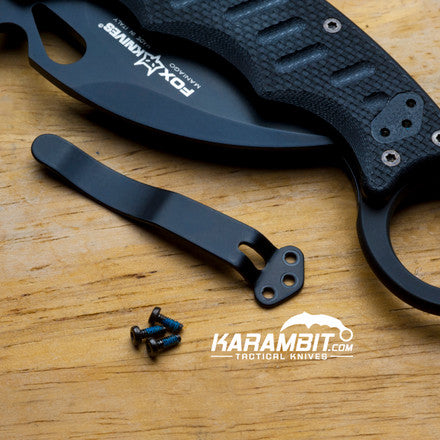 View full details
FREE U.S.
SHIPPING OVER $99*
MILITARY/EMS/LE DISCOUNT
30 DAY
RETURNS
Specifications
Torx-6 and Torx-8 screwdriver

Out of Stock
Description
This package is for a pocket clip replacement for your Fox Karambit.
This package includes: (Torx Driver - Out of Stock, will not be shipped), 3 clip screws will be shipped, and the clip will be shipped.
-Fox 479
-Fox479tk
-Fox478
-Fox Dart
-Fox599
-Fox599tk



The handle and pivot screws require:
Torx-8 (T8) head screwdriver (Will not be shipped)
The pocket clip screws require:
Torx-6 (T6) head screwdriver (Will not be shipped)


NOTE: These screws and clip will NOT work on counterfeit knives. If you purchased a "fox karambit" for any fraction under what we sell ours for, there's a good chance you may have a counterfeit knife. We commonly receive complaints that parts of the knife has broken, or pocket clips and/or screws have fallen out or are missing. This does not happen with genuine knives. Please don't support thieves, nor rely on a knife to protect yourself that is highly likely to break or fall apart during use - buy the real thing. We are an official Fox Knives Retailer. We only sell genuine Fox Knives.

If you would like to know if you are in possession of a counterfeit fox knife, just send us a photo, it's easy to tell as the counterfeits are really badly made.