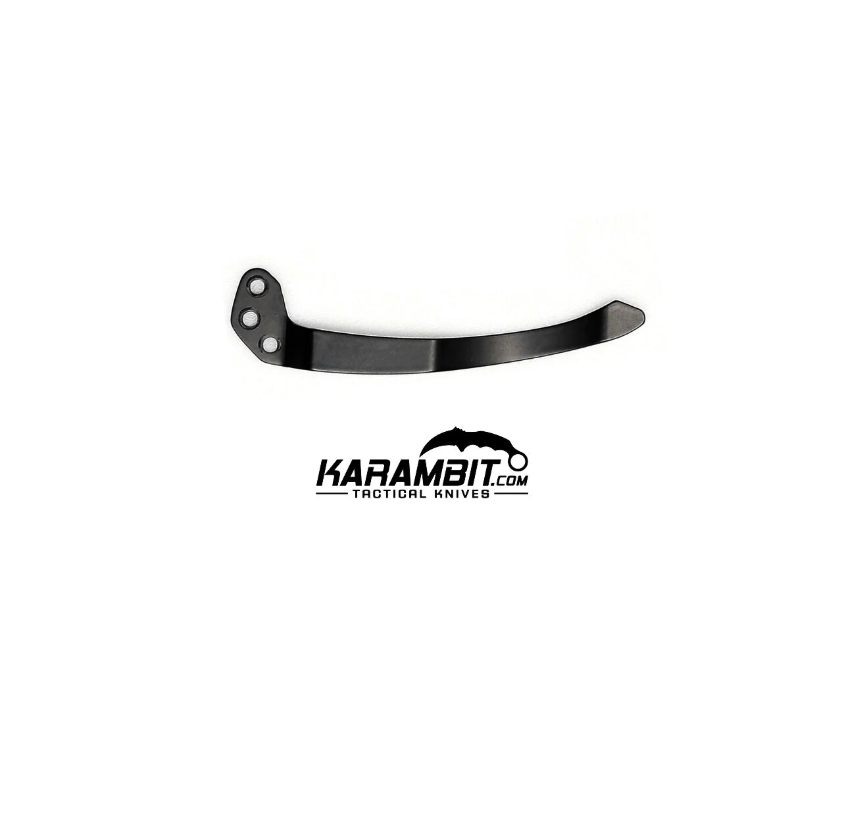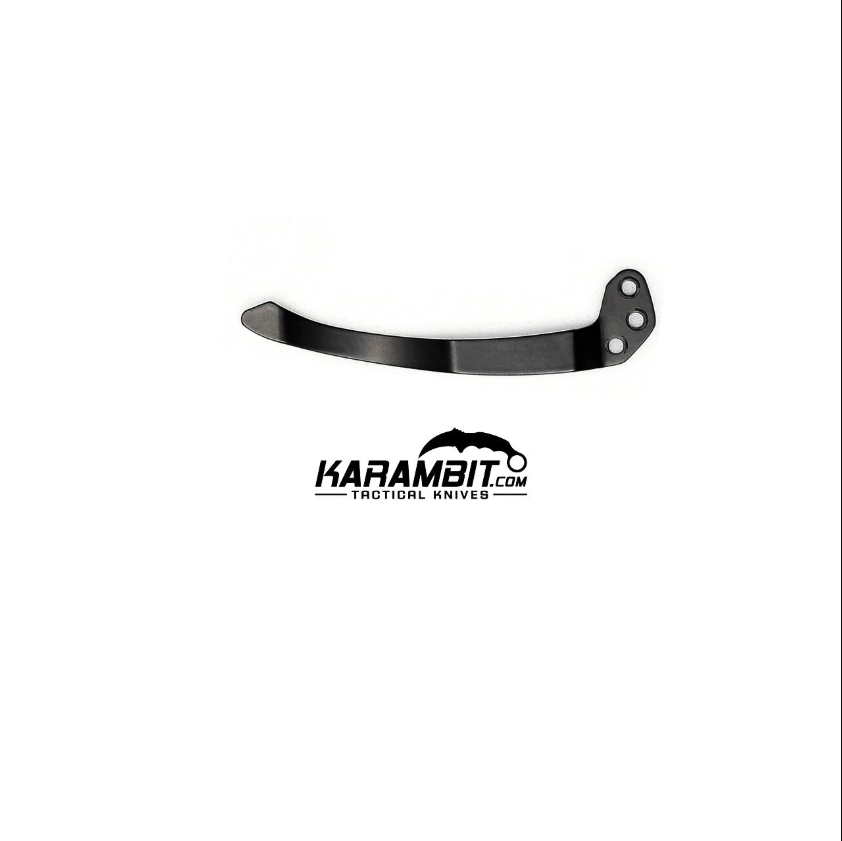 Regular price
$29.99
Sale price
Unit price
per
View full details
FREE U.S.
SHIPPING OVER $99*
MILITARY/EMS/LE DISCOUNT
30 DAY
RETURNS
Specifications
Torx-6 and Torx-8 screwdriver

not included
Description
The Fox Karambit Curved Pocket Clip Kit is an all-in-one kit for replacing the straight pocket clip on your Fox Italy Folding Karambit. The curved pocket clip follows the perimeter of the handle to allow more of the handle to be seen without obstruction.
It includes:
1 Black Steel Fox Karambit Curved Pocket Clip (Please choose Right or Left handed in the dropdown box)
3 pocket clip screws
Double headed Torx-6 (T6) and Torx-8 (T8) Screwdriver.
The handle and pivot screws require:
Torx-8 (T8) head screwdriver (out of stock, will not be included)
The pocket clip screws require:
Torx-6 (T6) head screwdriver (Out of stock, not included)
(Note: The curved pocket clip is NOT reversible. Left handed users will need to purchase a left handed clip.)
(Note: This clip was originally designed for use in a previous Fox 479 model, so it will regrettably stick out slightly on the 599, but it will still serve its purpose of an unobstructed view of the handles.)
Blank curved clips are Laser Engravable. For laser engraving services, please contact us directly through our website contact us form.
Replacement parts are for genuine Fox Karambits only.