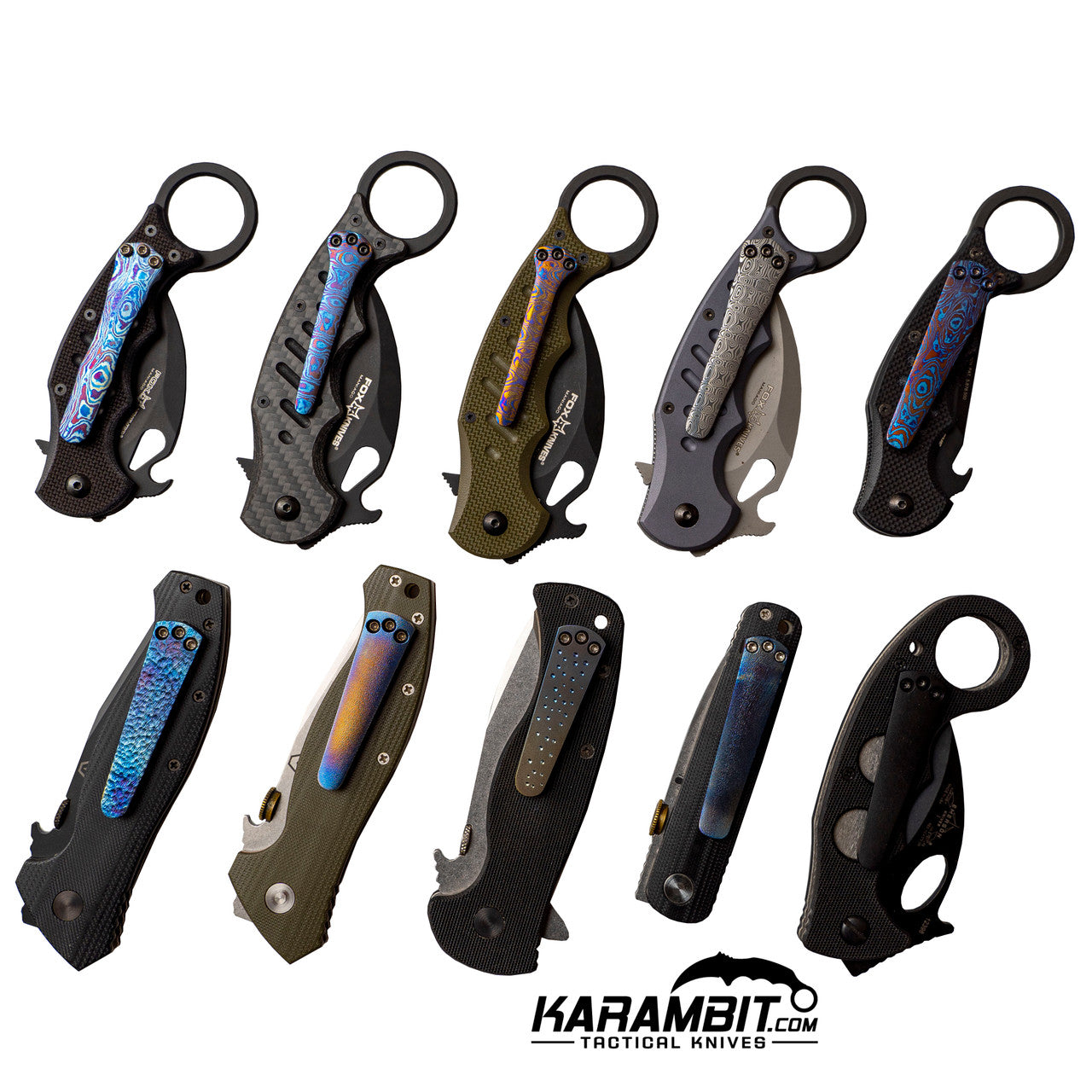 View full details
FREE U.S.
SHIPPING OVER $99*
MILITARY/EMS/LE DISCOUNT
30 DAY
RETURNS
Description
Custom Pocket Clips - Timascus/Damascus/Mokume/Titanium
Our expert knifemakers specialize in high end custom pocket clips for any knives out of common or exotic materials for your knife. Whether you want to copy the existing pocket clip in a new material, or have a totally new style with some personality designed for you, If you can dream it, we can probably do it. Prices for custom exotic pocket clips in materials such as white timascus, black timascus, superconductor, etc start at $250 and up.
Please read the following carefully to begin:
Step 1. Submit Photos:
Contact us to request to send us photos of your knife.
Step 2. Price quote:
Pricing for custom pocket clips depend on size, shape, material, and detail.
Plain or textured Titanium - $300 and up
Anodized or Coated Titanium - $340 and up
Damascus - $460 and up
Damasteel - $450 and up
Timascus - $450 and up
Black Timascus - $450 and up
...and more!
Step 3. Payment:
An invoice will be emailed to you with a summary of your request. Please confirm your order, pay the invoice, and provide your phone number and return shipping address.
Step 4. Shipping:
We will provide an address for you to send your knife to. Possession of the knife is required unless its a common model we already have. Insurance is highly recommended and the responsibility of the customer for items sent to us, and to request and pay for insurance for items we are returning. We are not responsible for any items lost or damaged in the mail.
Step 5. Additional Services:
While your pocket knife is being created, we can also offer other services such as cleaning, sharpening, laser engraving, anodizing, maintenance, replacements, and a number of other services we can provide. Please let us know how else we can assist you.
Step 6. Wait times:
Allow 2-4 weeks for the work to be completed.
Ready to get started? Contact us today!